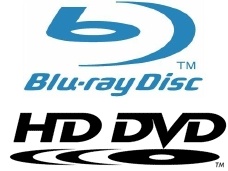 According to some retailers and video rental stores, shipments of
Blu-ray
and
HD-DVD
movies are coming in delayed and forcing the companies to pay for addded overnight costs just to be able to have the movies in stock for the street release date.
Sometimes, the movies are recieved as late as a week after the street release date.
Problems that are causing the delays seem to be stemming from the replication process. There are slim capacities already and added production problems like those for "Children of Men" are furthering the issues.
Lyne Fisher, spokeswoman at disc authoring company Cinram replied to the issues by saying
"standard-definition has been around since 1997, so we have a lot of practice and the process is seamless... it's only natural that when there is a new process, it can take more time."
The company promises increased production by the end of the year and we hope all other authoring companies continue to improve as well.
Source:
Dailytech