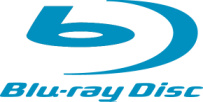 As has widely been reported,
HD DVD
and Blu-ray's
Advanced Access Content System (AACS)
has been the target of several successful attacks that have led to
Blu-Ray
and HD DVD movie titles being decrypted, ripped and shared on the Internet. Even though
AACS LA
moved to tackle the attacks, hackers have stayed ahead. This is bad news for both formats (from movie studio's perspective at least), but Blu-ray has had BD+ up its sleeve.
BD-Plus
is described as a more advanced copy protection technology, yet its still unseen and unproven. The
Blu-ray Disc Association (BDA)
has decided to bring forth its planned release to re-enforce protection of content on Blu-ray discs. It differs from
AACS
in many ways, but mainly because each disc can install a small piece of encryption software on a player, so that each disc has its own key.
Once BD+ is available it will add between seven to 28 days per title to production time, with
20th Century Fox
being expected to release the first BD+ title. The studio slowed the production of new discs ever since the successful AACS attacks at the end of 2006.
Source:
PC Pro