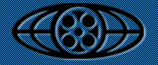 For the past few months, the
MPAA
has been claiming that Canada is a hotbed of piracy and that the country is the source of 50 percent of all camcording of films.
This week however, the MPAA reported that New York is responsible for 40 percent of the camcorded films. Doing some simple math we can see that the MPAA has now claimed that 90 percent of camcorded films come from Canada and New York, leaving the complete rest of North America to account for a measly 10 percent.
While obvious that these stats dont add up, the head of the
U.S. National Association of Theatre Owners
puts the argument to rest. He recently indicated that last year, research led the group to find that 15 states were sources of camcorded films. 90 percent coming from Canada and New York? We dont buy it.
Source:
MG.ca