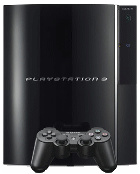 Wedbush Morgan Securities analyst Michael Pachter believes that the next gen console war will not be won by games such as Final Fantasy XIII or MGS4, but rather by exclusive movie titles like
Casino Royale
.
Pachter is quoted from a 207-page industry report, saying
"Notwithstanding the efforts of the three console manufacturers to deliver compelling exclusive content, we expect the ultimate outcome of the console wars to be decided by the motion picture studios."

"Should the studios embrace Sony's Blu-ray standard for high definition DVDs, we think Sony will gain an insurmountable advantage over Microsoft; should the studios embrace Sony rival Toshiba's HD-DVD format, we think that Microsoft can maintain its first mover advantage and will dominate software sales for years to come,"
clarified Pachter.
Pachter goes on to speak about how he feels the console race will play out in the next few years. He belives
Microsoft
will hold the market until 2008, when
Nintendo
will take a short lead, and then fall into an even market share by the end of the year.

"Ultimately, we see Sony 'winning' the console war with 36 percent of the market, with Nintendo 'capturing' second place at 34 percent and Microsoft finishing third at 30 percent. We believe that this is essentially a dead heat, and each manufacturer will have sufficient market share to generate significant profits,"
Pachter concluded.
Be noted that the report is only for the European and North American markets, as the
Xbox 360
has tiny market share in Japan.
"These estimates do not include market shares in Japan, which we expect to be dominated by Nintendo (51 percent through 2011) and Sony (44 percent),"
Pachter added.
Source:
DailyTech