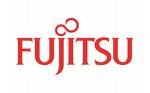 Fujitsu Limited
has announced a new large-scaled integrated (LSI) chip capable of compressing and decompressing Full High-Definition (HD) video (1920 x 1080) content in the
H.264
format. The new chip, the
MB86H51
, is the industry's first one-chip LSI for full HD H.264 High Profile video processing with embedded memory.
This new chip enables high image quality recording, playback, and transmission of full high-definition video over a wide range of fields from consumer to industrial applications, such as for digital video cameras (camcorders), hard disk digital video recorders (DVRs), home network devices, security cameras, and broadcasting equipment.
H.264 format is rapidly becoming widespread as a technology for
compression
and decompression of large volumes of high-definition video data, as H.264 features higher compression performance compared to previous formats such as
MPEG-2
.
Sample shipments will start from July 1, 2007.
Source:
Press Release