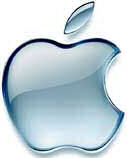 A small independent record label owned by bluegrass musician David Grisman has filed a class action lawsuit against
Apple
,
Napster
, and other digital media stores as well as the Big 4 record labels that carry the label's catalogue of tracks.
The small label,
Dawg Music
, is accusing the labels and stores of carrying the label's music and seling his works "with poor or nonexistent compensation and without his consent."
The lawsuit also claims that
Universal
and
Warner
have neglected the label's copyrights and royalties when signing deals with online stores, including
iTunes
and Napster.
Those two giant record companies agreed to online distribution of Dawg Music's library, but did not acquire permission first from the label. Dawg claims that because of the lack of communication, the label received "gross underpayments," and that online music stores are "guilty by association because they agreed to host and sell the unsanctioned tracks."
The suit accuses the following companies of trading songs without genuine consent:

AOL Music Now, Buy.com, Apple's iTunes, MSN.com, Napster, RealNetworks' Rhapsody, Wal-Mart.com,
and
Yahoo Music.
Dawg hopes to receive $150,000 USD for each copyrighted work they feel was downloaded without genuine consent.
Source:
MacNN