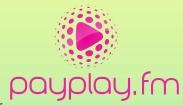 Yesterday,
PayPlay
launched "the world's largest MP3 download store", a legal music download store that will sell over 1.3 million indie music tracks and includes a nice integrated search engine that allows users to search for their favorite artists or compare similar artists.
Before the announcement, PayPlay sold DRM-crippled
WMAs
for $0.77. The new store will offer
DRM-free
192kbps
MP3s
for $0.88. The company says the added price is a reflection of the "cost of retooling to host MP3s instead of WMAs."
Many of the artists are unknown to most consumers so the recommendation system is the key to the new service. It does comparisons to some of the more known artists such as the Talking Heads.
Another good thing that comes out of the new service is the way the artists get paid. Artists recive an average of $0.59 per track, which is huge when compared to
iTunes
, who gives artists 7 percent.
Source:
Boing