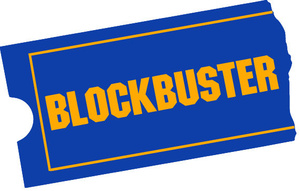 According to
Lionsgate
CEO Jon Feltheimer, both
Best Buy
and
Blockbuster
are ready to enter the rapidly growing movie download market.
"We have nearly a dozen active agreements in place for digital delivery of our content with such major players as Apple, Amazon, Microsoft, Blockbuster, Best Buy, and Wal-Mart, with more to follow,"
said Feltheimer.
Although there has been no official announcement by the two companies, Felthheimer announced that he would be selling on the
iTunes
store, saying so so he can be considered a reliable source.
Blockbuster's intentions have been well known for a while now, but Best Buy was more surprising. One theory is that Best Buy was influenced by its giant competitor
Wal-Mart's
move into the movie download business. So far however, consumer interest in Wal-Mart's service have been very low just like Best Buy's music service.
Blockbuster has been linked to negotiations to purchase
Movielink
on more than one occasion and its main competitor
Netflix
launched a streaming movie service back in January. It seems Blockbuster has decided to build the service from scratch in hopes to gain another edge over Netflix which is still soundly beating the company in subscribers.
Blockbuster spokesperson Randy Hargrove declined to comment however, on the CEO's statement.
"We intend to offer a movie download service, but we have not provided any details on timing or anything else...It makes sense for us to participate in the download space, but we don't see it becoming a huge business in the next year or two. That said, it's something we think is important."
iTunes and
XBL
have done marginally well with movie downloads so far, although the concept itself is still very young. Its a wonder to see how these two new entrants will fair.
Source:
Arstechnica