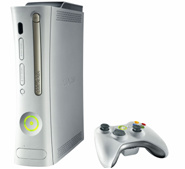 According to a
DigiTimes
report,
Lite-On IT
has secured
OEM
orders for DVD-ROM drives for
Microsoft
's
Xbox 360
games console. Industry sources in Taiwan indicated that monthly shipments of 800,000 - 1,000,000 units will begin in the third quarter of 2007. Lite-On did not comment on the reports due to non-disclosure agreements signed with clients.
BenQ
and
Toshiba-Samsung Storage Technology (TSST)
have produced the built-in DVD-ROM drives for the Xbox 360. While LiteON took over BenQ's optical disc drive business unit last year, it didn't take over the OEM manufacturing rights for Xbox 360 because it was required to obtain new certification from Microsoft.
The company stands a chance of displacing TSST to be the primary OEM maker of the built-in DVD-ROM drive based on its monthly shipment volumes and the goal of Microsoft to sell 15 million units in 2007.
Source:
DigiTimes