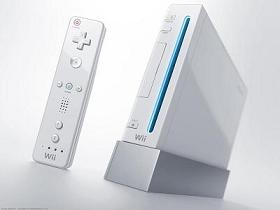 According to
Enterbrain
, a Japanese publisher that tracks video game console sales,
Nintendo
's
Wii
games console outsold
Sony
's
PlayStation 3 (PS3)
console by more than five to one during the month of May. The firm said that Nintendo sold about 251,794 Wii consoles in Japan in May, while the PS3 trailed behind with 45,321 sales.
The figures indicate that Nintendo is continuing to extend its lead over Sony in Japan, with the Wii outselling the PS3 by about four to one in April. Nintendo has seen impressive sales for its Wii console across the world since it launched last year, and the company's portable offering, the
DS
, has seen very strong sales in its market.
Nintendo has sold about 2.49 million Wii consoles in Japan since it was launched back in December. Sony has sold about 928,642 PS3s in the territory since last November.
Source:
Yahoo