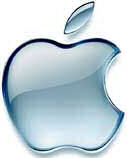 According to
The Financial Times
,
Apple
is in "advanced" talks with major American film studios over launching an online film rental service that could challenge conventional cable and satellite TV operators.
The report, although not officially announced by Apple, said that a film would cost $2.99 USD for a 30-day rental. The
DRM
on the films would allow for movement from a computer to portable device such as the
iPod
.
Although Apple already sells films through its
iTunes
platform, many studios have not allowed their movies to be distributed due to concerns that digital sales would take away from physical DVD sales. The report said the Apple is hoping to launch the service by the end of this year.
A studio executive quoted in the report, the service would
"compete against cable companies and anyone else offering VOD (video on demand) into the home."
Source:
Yahoo