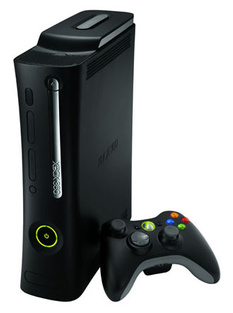 Microsoft Corp.
has revealed when it will release the upgraded version of its Xbox 360 games console,
Xbox 360 Elite
, in Japan. The new version of the console will arrive on shelves in Japan on October 11th. So far, the Xbox 360 console has had very poor performance in Japan compared to its competitors,
Sony Corp.
and
Nintendo
. To be fair, Japan is the home territory of both Sony and Nintendo.
The Xbox 360 Elite black unit has some upgraded hardware to offer, as well as a 120GB HDD. It will sell for ¥47,800 (USD$390) compared to its U.S. price tag of $479.99. Nintendo's Wii console sells in Japan for ¥25,000 (USD$205) and Sony's PlayStation 3 (PS3) 20GB model sells for ¥49,980 (USD$408).
In the first half of 2007, Microsoft only managed to move 122,565 Xbox 360 units in Japan. Nintendo's Wii console managed 1.78 million units in the same time frame and Sony's PS3 managed 503,554 units.
Source:
Yahoo (Reuters)