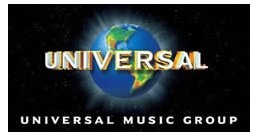 Although Apple denied the
rumors
,
Universal
confirmed that they were indeed looking to end its long term contract with
iTunes
and instead were looking for an "at will" contract.
Although "at will" contracts are usually reserved for minor distributors, industry insiders say Universal's move is an attempt to get the upper hand on Apple in setting terms and prices.
Universal has been very aggressive over the last few years in regard to its digital distribution strategy, even going as far as to sign a deal with
Microsoft
to get a cut of all sales of the
Zune
.
"Universal Music Group has decided not to renew its long-term agreement for Apple's iTunes service. Universal Music Group will now market its music to iTunes in an 'at will' capacity, as it does with its other retail partners,"
said a prepared Universal statement.
If worse comes to worse in this situation, Universal's music could be completely pulled from iTunes or all new music could be withheld. That would not come without a price however. 15 percent of all the music sold on iTunes is Universal's and so pulling the music would be a large revenue disruption for both companies.
Rumors, although not confirmed, have been floating around that the recent Universal move was brought forward in part because of the label's anger over iTunes Plus. Universal is one of, if not the, most
pro-DRM
labels in the world.
Source:
BetaNews