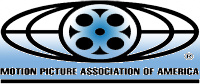 MiiVi
, a video download site that linked to many movies has been taken offline after being discovered as a front for the
MPAA
to catch pirates.
The site, besides linking to movies, also linked to a MiiVi accelerator application, which apparently is a
Trojan
horse.
Zeropaid
discovered the site was a front after doing a
Whois
search on the site that revealed it was owned by
MediaDefender
, a company the MPAA uses due to its specialty in anti-piracy "solutions."
The application is really a Trojan horse that scans your hard drive looking for pirated content and then reports back to MediaDefender which gives the information to the MPAA.
"It's always nice to know that sometimes good things do happen, and more importantly, that MiiVi won't be trapping any more unsuspecting users,"
'soulxtc' wrote from
Zeropaid
.
Source:
BetaNews