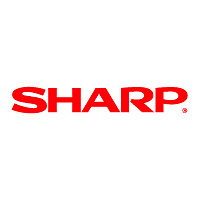 Sharp
has announced that it is talking to about 30 countries about its dual-mode mobile TV chip, the . The company touts the chip as a
"world's first"
as it is capable of supporting two rival mobile TV standards used in Europe -
DVB-H
and
T-DMB
. Sharp plans to increase its production capacity for the chip to 2 million units a month – up from its current capability of around 300,000 units a month.
However, South Korean electronics giant
Samsung
also has its eyes fixed on that market and even has products already that can beat Sharp's offering. It has developed a multi-standard decoder, the
S3C4F31
, and multi-band RF tuner,
S5M8602
, chipset which supports multiple digital mobile TV standards. At the time, both chips were among the first to use 65nm processing.
The list of supported standards includes both DVB-H (for mobile phones) and DVB-T (regular digital TV) plus T-DMB. It also includes support for DAB-IP which is used in the UK by Virgin for the Movio service and
ISDB-T 1
, which is popularly known as One-Seg and is used in Japan. Other rivals watching the market include
Freescale
,
Broadcom
and
Philips
.
Source:
The Inquirer