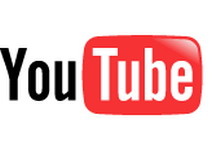 Uri Geller, who became famous as a "paranormalist" in the 1970's with an act that included bending spoons, supposedly with his mind, is at the middle of a controversy regarding YouTube and other online video sites.
At issue is the Digital Millennium Copyright Act, or
DMCA
, which makes it easy for Geller and others to persuade Internet companies to remove videos and music simply by sending so-called takedown notices that claim copyright ownership. Most companies, including YouTube do almost nothing to investigate the claims.
"All it takes is a single e-mail to completely censor someone on the Internet," said Jason Schultz, a lawyer for the online civil rights group Electronic Frontier Foundation, which is suing Geller over an unflattering clip posted on YouTube for which he claimed a copyright ownership.
For nearly as long as Geller has been bending spoons and moving compass needles with the wave of a hand, professional magicians have been loudly debunking his claims of psychic ability.
A new generation of critics led by 30-year-old Brian Sapient of an organization called the Rational Response Squad have taken their crusade online. Sapient and others recently posted several video clips to YouTube demonstrating how Geller allegedly uses simple sleight of hand in his act.
In March, San Bruno-based YouTube Inc. took down many of the clips and suspended Sapient's account when Geller sent takedown notices claiming he owned the copyrights to the unflattering clips. That touched off an online tempest that has made Geller the subject of widespread derision and ridicule on several popular blogs like Boingboing.net.
The video and Sapient's YouTube account were restored two weeks later after Sapient complained. It also turned out that Geller owned no more than eight seconds of the 13 minutes of video, according to Geller's own court filings.
Sapient and EFF have countersued, accusing Geller of misrepresenting to YouTube that he owned the disputed clips, and abusing the DMCA, which shields Internet service providers from lawsuit so long as they immediately honor those takedown notices. It's the fifth such federal lawsuit EFF has filed against people who sent bogus takedown notices to YouTube and other online video forums. EFF has not lost.
Source:
The Times Tribune