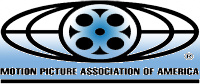 The
MPAA
and the
National Association of Theatre Owners (NATO)
announced that over the July 4th weekend, five would-be cammers were arrested after they tried to illegally record the blockbuster hit
Transformers
.
"These arrests serve as a reminder to potential movie thieves that whether you use a camcorder or a cell phone, stealing movies off the silver screen is a crime and you will be arrested and prosecuted to the fullest extent of the law,"
said Dan Glickman, Chairman of the MPAA.


"Once again, theatre employees and theatre patrons have worked together to protect the art form they love, by intercepting movie thieves in the act of their crime. Thieves beware -- if you attempt to steal movies off the screen, we will find you and we will have you arrested."
said John Fithian, President and CEO of NATO.
The first arrest was made in New York City and the suspect is the first to be charged under new laws that were passed in May by Mayor Michael Bloomberg. He faces up to six months in jail and a $5000 USD fine.
The second defendant was arrested in El Centro, California when the projectionist saw her trying to record using a Nokia video phone. She faces up to one year in jail and $2500 USD in fines.
The other three were arrested respectively in Illinois, Georgia and Orlando. The suspect in Georgia was also carrying an ounce of marijuana but only faces charges for the camming because apparently in Georgia, carrying illegal drugs is better than illegally recording a film.
Source:
Slyck