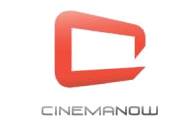 CinemaNow
, the legal movie and TV show download service, has upgraded their
Media Manager
software for the playback of CinemaNow content. The latest upgrade adds the ability for video downloads to be directly accessed by
Xbox 360
owners .
The latest version can detect any Xbox 360 on your home network and the user can then download their video of choice to their PC and play it back on a TV using the 360 as a connective device.
Also enabled in the update is the ability for
Windows Vista
users to burn their videos to DVD, a service previously only available to customers with Windows XP.

"CinemaNow is on a mission to enable simple and fast integration into our customers' lives,"
said Curt Marvis, CEO of CinemaNow.
"This upgrade alone makes our entire library of more than 7,000 videos available to the millions of Xbox users who are downloading movies online and watching them on their TVs."
Source:
DailyTech