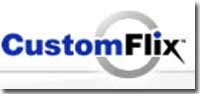 Amazon.comís DVD-on-demand service CustomFlix Labs has inked a deal with the National Archives and Records Administration to make historic films, documentaries and newsreels available on disc, the company said today.
Universal newsreels from 1920 to 1967, covering everything from the death of President Franklin D. Roosevelt to the 1960 Nixon-Kennedy debate, are available starting today through CustomFlix.
"Our
DVD
on Demand service will make these titles readily available for purchase on Amazon.com to be enjoyed by history buffs today, as well as for future generations to come" said Dana LoPiccolo-Giles, CustomFlix co-founder and managing director.
Discs of available films are manufactured when they are ordered and shipped to customers within 24 hours.
Films are available for free at the National Archives site, but sell for around $12 on Amazon.
Source:
Video Business