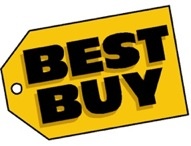 According to
Joystiq
, the large electronics retailer
Best Buy
has effectively discontinued offering the
Xbox 360 Core
package.
An internal Best Buy document confirms the discontinuation by clearly showing the Core system as having a new status of "Deleted" and having a "pref code: y" which signifies that
"replenishment of this item is not expected."
Microsoft
representatives denied the reports however, saying the
"Xbox 360 Core remains an important member of the Xbox 360 family."
Recently,
Sony
dropped the 20GB model of its
PlayStation 3
so Microsoft dropping the lesser Core model would not be unheard of. It is not clear whether the decision is exclusive to Best Buy, but we will keep you updated on any developments.
Source:
DailyTech