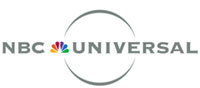 NBC Universal
has announced that they will be shooting more than 3600 hours of coverage of the 2008
Beijing Olympic Games
, which is over 3 times the previous record of 1,210 hours of coverage at the 2004 Summer Olympics in Athens, Greece. Many of the hours of coverage will be shot in full
HD
.
The coverage will run from Aug. 8-24, 2008.
NBC Universal also said they will be carrying the Olympic programming on NBC, USA Network, MSNBC and CNBC.
The HD content would be played on USA HD and Universal HD. Telemundo would be running all Spanish-language Olympics programming.
NBColympics.com would also be host to over 2200 hours of live streaming broadband video coverage, but no word on whether it will be in HD.
Source:
MultiChannel