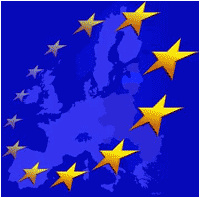 European children understand the risks associated with illegal downloading, but justify what they're doing by saying that everyone is doing it according to a European Commision survey.
Almost all of the children surveyed in the 27 European Union member countries as well as in Norway and Iceland said they expect to continue downloading. They also said the risk of downloading a virus was far more dissuasive than the risk of legal proceedings.
The survey also showed that children are far more aware of risks like viruses and identity theft than their parents believe, and are generally aware of how to avoid them.
Regardless of whether you're in favor of such downloading or against, the reality is that it's happening. And assuming the results of this study are anywhere near accurate, it's going to continue to happen.
The real question is what kind of business model will continue to encourage creative works to be created and what sort of intellectual property laws are enforceable.
Complaining that people are "stealing" your works and coming up with more and more
DRM
simply isn't a realistic business model, but we have yet to find out for sure what may be viable. Until such a thing is established, expect to see more DRM that raises costs and lowers profits without putting a significant dent in either personal or commercial piracy.
Source:
Reuters