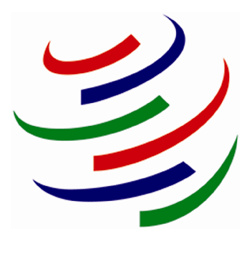 The Bush administration wants China to crack down on piracy.
"Over the past several years, China has taken tangible steps to improve (intellectual property rights) protection and enforcement. However, we still see important gaps that need to be addressed,"
Sean Spicer, spokesman for U.S. Trade Representative Susan Schwab, said in a statement.
U.S. officials want to see more aggressive prosecution in China of those who pirate copyrighted or trademarked materials, and more stringent rules for what happens to pirated material once it's seized.
"
We will pursue this legal dispute in the WTO and will continue to work with China bilaterally on other important (intellectual property rights) issues,"
Spicer said.
Unlike people who download media files from
P2P
networks or trade CDs and DVDs with their friends, there's really no debate about whether Asian organized crime costs entertainment companies billions of dollars.
Even legitimate companies have been known to ignore intellectual property, as was the case for early Chinese
DVD
players that were manufactured and sold without any patent royalty payments.
The future of worldwide IP law will be dependent in no small part on the ability and willingness of Chinese officials to enforce it. As their manufacturing base increases and the number of consumers with disposable income increases, they're also likely to have a greater say in how IP laws are worded.
Countries with economies based largely on ideas, rather than production, may eventually be forced to accept that what's best for their native companies isn't acceptable to developing countries who produce, and may ultimately consume, the goods made from those ideas.
All we know can say for sure at this point is that we haven't heard the last of the Asian piracy issue, and aren't likely to any time in the near future.
Source:
Reuters