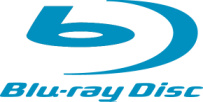 Sony
is very happy with how Blu-ray technology is doing in developing markets in parts of Asia, Eastern Europe, and South Africa. Sales in those areas account for 10% of the company's home entertainment division's business.
With more than a 20% increase in Blu-ray title sales across these regions,
Sony
sees big potential there. Individually, South Africa represents the largest share of these markets' Blu-ray sales, with more than 15,000 units shipped to the country to date.
"It is extremely positive to see an increase in volume of Blu-ray software sales in these markets where piracy has previously ravaged the DVD business,"
said T. Paul Miller, senior VP of international at
Sony Pictures Home Entertainment
.
Matt Brown, executive VP of international at
SPHE
, added, "This news underscores not only the demand for premium content in these markets, but also the need for a home entertainment format with an impenetrable content protection system like Blu-ray's."
It's easy for those of us in the US and Europe to forget the role other parts of the world play in the global economy. If these nations are going to play a major part in determining the winner of the format war though, it will likely mean that hardware prices have dropped significantly from where they are now.
Source:
Video Business