Chinese personal media player maker,
KindyElec
has released a device, while not easy on the eyes, boasts some interesting features. This player, dubbed the
KP701-11
is capable of receiving both analog and digital television broadcasts in
DVB-T
,
PAL
,
NTSC
and
SECAM
.
Everything that the little media player receives is brought to the user on a 7-inch TFT LED Backlit LCD screen. It also has built in support for MP1/3,
DivX
, MPEG4 and JPEG files. All files are saved via its own 2.5-inch 40Gb
INTERNAL
hard drive.
If 40Gb storage just isn't enough for you, the KP701-11 also has a multi-format card reader capable of accepting CF, SD, miniSD, MMC, RS-MMC, MS, MS Pro and MS Duo memory cards. It supports USB 1.1 and 2.0 for data transfers and even comes with a remote control in case you like to watch the full 7-inches from beyond arm's reach. Battery life is said to be in the 2 hour range and the device itself measures in at 222mm x 123mm x 27mm (8.7" x 4.8" x 1").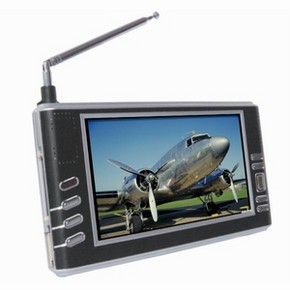 Source:
PMP Today