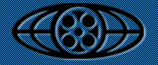 Despite piracy concerns by movie studios, Hollywood appears to be experiencing record box office returns this summer.
For the first time ever, four films have made more than $300 million in the U.S. in the same summer. "Spider-Man 3", "Shrek the Third", Pirates of the Caribbean: At World's End", and "Transformers" have all broken the $300 million barrier. 9 other titles have exceeded $100 million.
ummer 2007 is turning out to be the best on the books, running 10% ahead of 2006 and 6% ahead of 2004, the previous record-holder, according to Nielsen EDI. The total number of summer admissions (May 4-Aug. 12) is 526.5 million, up 6% over the same
Frame
last summer.
So far the year-to-date numbers are just as promising, with income running 10% ahead of the best year on record - 2004.
I guess those
popcorn farmers
aren't doing as badly as NBC would like us to believe.
Source:
Variety