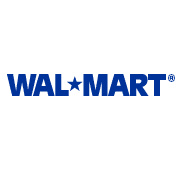 On Tuesday Wal-mart started selling DRM free music downloads on its website.
The world's largest retailer said their new MP3 catalog includes songs from major record labels without any form of DRM that will play on almost any device. That includes iPods and iPhones, and the Microsoft Zune.
Apple's
iTunes Plus offers
DRM
free downloads for $1.29 -- higher than the 99 cent price of its typical downloads.
Wal-Mart said it will still sell its Windows Media Audio-format downloads, which often come with copyright protection limiting where songs can be replayed, for 88 cents per track.
It will be interesting to see how well
Universal's
DRM free tracks sell in particular because the same songs are only available with DRM from Apple's service. If they sell well enough it could be a sign of stiff competition for the current undisputed leader in commercial music downloads.
Source:
Reuters