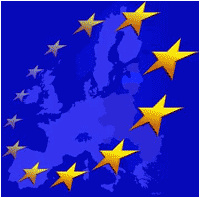 The European Commission attempts to simplify European licensing for mobile satellite services could increase demand for broadcast television to handheld devices like mobile phones.
The Commision has generally agreed to adopt the DVB-H standard, sparking mobile providers across the continent to start seriously start looking for ways to profitably offer mobile broadcasts.
Besides the broadcast format, the proposed standards would make it possible for a mobile operator to obtain licensing across the EU from a single authority, instead of the current system where permits for different countries must be applied for in each one.
Several European mobile phone companies, including
Vodafone Group PLC
, have expressed interest in mobile satellite technology for TV service as well as broadband data.
Source:
Yahoo News