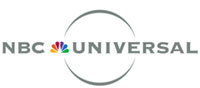 After announcing the venture months ago and NBC shutting down another web venture with some of their local affiliates, the video site News Corp. and NBC Universal hope will be a YouTube killer finally got a name: Hulu.
The name selection -- which is surfacing five months after the media giants announced the venture -- is marketable for multiple reasons, said Jason Kilar, the company's CEO.
"Objectively, Hulu is short, easy to spell, easy to pronounce, and rhymes with itself."
The site's launch is behind schedule, with a "private beta" launch expected in October. It was originally expected to be running some time this summer.
"Our hope is that Hulu will embody our -- admittedly ambitious -- never-ending mission, which is to help you find and enjoy the world's premier content when, where and how you want it,"
Kilar added.
Currently, site visitors can see a sample of content that will be available after the launch and they're signing people up for beta testing.
Source:
TechNewsWorld