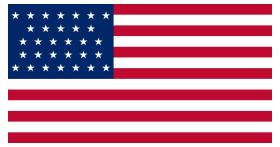 While politicians trade attacks on Chinese copyright enforcement for political capital with lobbiests, they seem to miss the closest parallel to China's current IP enforcement issues - 19th century United States.
Last month, US Representative Frank Wolf publicly attacked China, saying that the United States
"must be vigilant about protecting the values we hold dear"
in the face of China's depredations.
However, if anyone wonders what motivates Chinese business men and government officials they need look no further than the United States of the 19th century. At that time the US wasn't a dominant trading power, and many companies relied on outright piracy of the intellectual property of European companies.
At that time, business regulation was a haphazard affair consisting primarily of state and local laws. Enforcement of trade related laws was all but impossible in some areas.
America's counterfeit goods industry was so prolific it prompted one newspaper at the time to print
"We have 'Paris hats' made in New York, 'London Gin' and 'London Porter' that never was in a ship's hold, 'Superfine French paper' made in Massachusetts."
If the Chinese intend to participate in the global economy, and by all indications that's exactly what they want, they'll eventually need to find a place in the IP landscape. The question is whether, like the US before them, they'll be forced to fall into line with regard to intellectual property laws, or whether they'll have some voice in reforming what many westerners see as an increasingly anachronistic system.
Source:
The Boston Globe