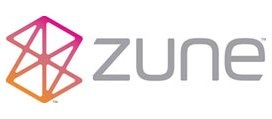 A spokesman for
Microsoft
said on Tuesday that it's
"not unreasonable"
for the company to sell a mobile phone with the features of a Zune built in to compete with
Apple's
iPhone.
In light of
Apple's
relative success with the iPhone, there may be a huge market for phones with integrated mobile media players, but that doesn't necessarily mean a Zune based device would be a success. To date, the Zune hasn't had anything resembling the success of the iPod, so there's no reason to assume it would be a strong selling point for other devices.
So far
Microsoft's
mobile phone business has revolved around convincing handset manufacturers to use their Windows Mobile software, but that focus may be changing.
"It wouldn't be unreasonable to think at some point there might some integrated thing,"
Mindy Mount, chief financial officer of Microsoft's entertainment and devices division, told investors at Citigroup's global technology conference.
When the Zune was released last year the official stance was that a phone was definitely being planned, but earlier this year CEO Steve Ballmer stated that they would never try to create a Zune phone. He did, however suggest that similar functionality might be added to the Windows Mobile platform.
Sales of Windows Mobile licenses are likely to nearly double this fiscal year, with expected sales of more than 20 million copies.
Source:
Reuters