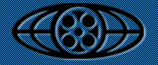 After success in Canada, Italy, Japan and even somewhat in the US, the
MPAA
is continuing its world tour and moving on to the UK where it will try to convince legislators to criminalize the camming of movies while they are in theaters.
The main aim of the tour is to make camming a more serious offense than it currently is (misdemeanor/civil offense) and pave the way for stronger punishments that will keep the offender in jail for years instead of days or months.
MPAA head Dan Glickman is in the UK talking to UK film minister Margaret Hodge and representatives from the UK Film Council in which he hopes to persuade them to make the laws more severe.
Although, most regulars of Afterdawn know that the MPAA time after time makes up figures, and has even compared pirates to terrorists, their tour has been successful so far, with legislations going through around the world making cammers into criminals.
Source:
TF