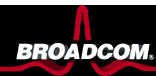 Broadcom Corporation
has announced that its highly integrated
Blu-ray
and
HD DVD
system-on-a-chip (SoC) has been selected by
Samsung Electronics Co., Ltd.
to power the dual format
BD-UP5000
Duo high definition (HD) player. The Broadcom
BCM7440
's multiple processor cores fully support both Blu-ray and HD DVD standards in a single SoC, including support for next generation interactive technologies (i.e. BD-Java and HDi) that are being incorporated into Hollywood's latest title releases.
"Together with Broadcom, Samsung Electronics has now created the world's best performing dual format high definition DVD player available in the market today," said Dr. D.H. Shin, Senior Vice President of the Digital AV Division at Samsung Electronics. "Using Broadcom's BCM7440 SoC, our BD-UP5000 Duo HD Player delivers the ultimate high definition experience for both Blu-ray and HD DVD formats."

"Powered by the BCM7440, Samsung's new Duo HD player eliminates consumer confusion by allowing them to enjoy all the latest HD movie titles," said Peter Besen, Vice President of Broadcom's Consumer Electronics line of business. "By supporting both HD DVD and Blu-ray at the highest performance levels, Samsung's BD-UP5000 Duo HD player brings us one step closer to ending the format war."

Source:
Press Release