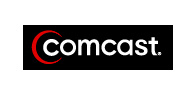 Some former
Comcast
customers would like to know how much bandwidth is too much. Even after having their internet service disconnected for excessive downloading, the cable company won't reveal at what point they crossed the line.
Bob Williams, director of HearUsNow.org, a consumer Web site run by
Consumers Union
, said the vagueness of
Comcast's
rules is
"unfair and arbitrary."
"They're cutting service off to the people who want to use it the most,"
he said.
Just last month,
Comcast
spokesman Charlie Douglas said in an interview that the company contacts subscribers to work out bandwidth use issues, but Sandra Spalletta believes their communication is lacking in important details. She says
"You have no way of knowing how much is too much,"
referring to her family's experience earlier this year. In March she received a letter from Comcast warning her to cut bandwidth use or lose their service. Despite cutting back, her service was disconnected anyway.
"You want to think you can rely on your home Internet service and not wake up one morning to find it turned off,"
said Spalletta, who filed a complaint with the Montgomery County Office of Cable and Communication Services.
"I thought it was unlimited service."
Source:
The Washington Post