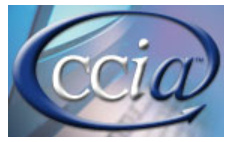 According to a study from the Computer and Communications Industry Association (CCIA) concludes that fair use is responsible for nearly 17% of U.S. GDP in 2006 and employs approximately 1/8 of the American workforce. Comparing data from 2002 and 2006, the study concluded that not only is fair use an important source of profits, but those profits are growing.
The study was a response to several others that have been published in the last few years that attempt to quantify the economic importance of copyright. Those studies have been done using guidelines created by the
WIPO
(World Intellectual Property Organization), a United Nations agency tasked with helping protect intellectual property internationally. However, this is the the first study to use those guidelines to evaluate fair use related industries.
An interesting aspect of the study is that it outlines many uses for copyright content that the average person doesn't generally think about. It points out that many businesses might not even be able to operate without copyright exemptions. These companies, which are referred to (per WIPO guidelines) as "core industries," include software developers, broadcasters, and media outlets.
To date, most of the discussion about copyright protections, particularly regarding
DRM
, has centered around the often nebulous definition and importance of fair use rights for consumers, a trend seems to be emerging that ties these issues to economic concerns. With most lawmakers unwilling to take the time to understand copyright related issues of concern to consumers, this study puts fair use into terms that even a politician can understand.
The
full text
of the study can be found at the CCIA website.