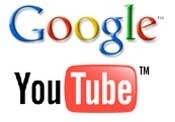 According to a new study from
comScore
, online video viewership in the United States is steadliy increasing. Nearly 75% of internet users in the U.S. watched video online in July, up from just over 71% in March.
Not only are more people watching video, but the amount of time they watch for is increasing. July's numbers showed an increase of nearly 25% in the time spent watching online video, while the number of clips viewed increased by around two billion clips.
Among video providers
Google
was the clear winner supplying more than 27% of the clips viewed in July, primarily from viral video site
YouTube
.
Yahoo
followed very distantly, serving up over 4%. In total, 134 million people watched over 9 billion clips.
Ironically, the recent boom in internet video is largely due to the explosion of
YouTube
, and is generally credited to the availabillity of copyrighted works, the same thing that has
Google
in court defending them against infringement claims by
Viacom
.
Source:
Computerworld