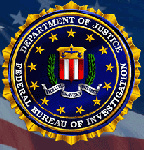 A 44 year old man from Dundalk, Maryland, is facing 11 charges for child pornography offenses, five counts of receipt of child pornography, five counts of transportation of child pornography, and one count of possession of child pornography. He got caught in an
FBI
investigation that targeted sharers of child porn on
P2P
networks.
Project Safe Childhood
was created by Attorney General
Alberto Gonzales
, last year.
Specifically, he stands accused of trading illegal files through his computer, depicting pre-pubescent children engaged in various sexual acts. If convicted, he would face a minimum of five years in prison up to a maximum of 210 years. It is, of course, very unlikely that he will receive near as many years as the potential.
Hunting child pornography on P2P networks is one activity that users generally applaud the FBI and other law enforcement agencies for doing. Some P2P clients over the years have come with pre-set filters that blocked out potential child porn files, but these same filters were referenced as a potential to block
"any"
content.
Source:
TG Daily