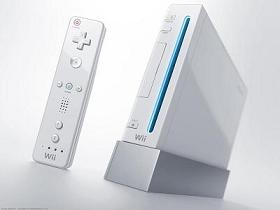 Nintendo
will offer an "unprecedented" supply of
Wii
units to North America this holiday season, according to President and Chief Operating Officer of Nintendo of America,
Reggie Fils-Aime
. Fils-Aime told the
San Jose Mercury News
that the amount of units will be
"substantially more than the launch, substantially more than has been seen to date."
Nintendo has struggled to keep up with demand ever since launch.
It's a good time for Nintendo to be making promises like this after
NPD
reported the company sold a very strong 403,600 Wii consoles in August, easily topping the charts for gaming hardware. Not only is Fils-Aime confident the company will keep its promise, he warns that it will be tough anyway to get a Wii console during the holiday season.
He said that Nintendo does not take the success of Wii lightly and realizes it is fighting a long term battle, but he was not concerned with the recent price changes from
PS3
and
Xbox 360
.
"In terms of our competitors, what we continue to see is that 360 and PS3 essentially trade share as they alternate on price reductions. But, really, none of that is impacting our business,"
he said.
Source:
GamesIndustry.biz