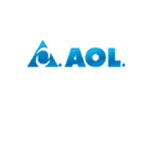 This morning
AOL
debuted a beta version of
BlueString
, a new service that would allow consumers to upload and share their digital media content for free.
The new service will give 5GB of online storage and the ability to "link directly to video clips and photos from third-party services without the need to upload or move them to BlueString," said AOL.
For consumers using the free version, the space should be enough for up to 10,000 photos and 1500 songs as well as 500 videos, of course dependant on size. The service will be replacing the now obsolete
AOL Pictures
.


"BlueString offers a simple, one-stop solution for personal media storage and management,"
executive vice president Kevin Conroy said.
"For the first time, we're making it possible for people to access, combine and share all of their personal media from a single application for free."
The service is powered by
Xdrive
, the storage company AOL purchased in 2005. If free users need more space, a premium account is available at $99 USD per year, giving you an extra 50GB of space.
Source:
BetaNews