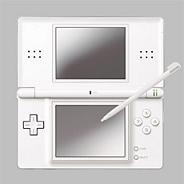 Nintendo
, in an effort to curb rampant piracy in South Korea of its
DS
handheld games, has asked South Korean prosecutors to investigate into domestic web sites that they claim have illegally been uploading copies of the games.
Nintendo's Korean unit filed a complaint with the Seoul Central District Prosecutors' Office, in which it charges that web operators are freely allowing the illegal uploading of pirated copies of DS games.

"Nintendo will take further measures if copyright violations continue,"
the company said.
In the eight months the DS Lite has been available in South Korea, it has reached sales of over 500,000 according to Nintendo.
This event also marks the first time Nintendo has asked prosecutors in Asia for assistance in fighting piracy. It has been actively fighting in Europe and the US.
Source:
GI.biz