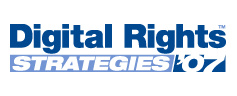 Talal Shamoon, CEO of a leading
DRM
provider, blames content owners for the public's intelerance for the technology. At the Digital Rights Strategies conference he outlined a list of mistakes that he believes have been made in DRM implementations.
In his presentation he pointed out that DRM stops consumers from exercising legitimate rights, attempts to Block new technology, and is being used to protect content owners from abandoning their current business model. He said
"Most deployments of DRM today have flown in the face of consumer behavior."
At least on
Sony
executive isn't satisfied with the most common DRM implementation; the encryption and analog protection found on DVDs.
"I think there is a role for DVD burning,"
said Scott Smyers, VP of network and systems architecture for
Sony Electronics
.
"My kids have a lot of DVDs that they play in the car, and after a few trips, they're often unplayable. So I Rip and burn them to protect the originals."
As most Afterdawn visitors already know, this is illegal under the
DMCA
, which the Library of Congress has affirmed by refusing to allow an exemption for fair use copying in their annual reviews.
Even
MPAA
Executive Vice President Fritz Attaway agreed that fair use is an area that needs to be addressed, saying
"DRM technology right now is not yet sophisticated enough. There is a problem in the area of fair use."
So if everyone knows there's a problem, when do we get to see some serious discussion about resolving it?
Source:
Video Business