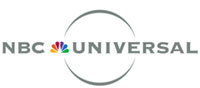 According to a lawsuit filed on Thursday in Los Angeles, the U.S. pay-TV industry is breaking the law by offering only subscription packages or bundles and not allowing consumers to choose only the channels they want. Every major cable and satellite television system operators and every cable and broadcast network have been named in the complaint.
"The antitrust laws protect the right of choice,"
antitrust lawyer
Maxwell M. Blecher
said.
"Here the customer is denied that choice."
Blecher accused the parties involved of creating a monopoly that,
"deprived consumers of choice, caused them to pay inflated prices for cable television and forced them to pay for cable channels they do not want and do not watch,"
in his complaint.
The lawsuit lists 9 plaintiffs but Blecher is seeking class-action status.
Federal Communications Commission (FCC)
Chairman
Kevin Martin
has said in the past that a system that allows customers to choose only the specific channels they want would require federal legislation. The TV industry maintains that such a system would drive prices up as advertising revenue would fall, would require many more costumer service representatives and raise costs of billing and marketing.
Source:
Google (AP)