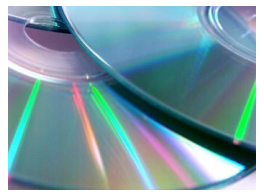 Now that the summer box office frenzy has ended leaving broken records in its wake, the studios are hoping that they can see a similar boost in DVD sales and rentals when the movies debut in the fourth quarter of 2007.
Beginning with the worldwide hit "Knocked Up", 16 films that grossed more than $100 million domestically are expected to be released on DVD from now until the end of the year.
There is huge money at stake as well. The domestic home video business brings in around $25 billion USD annually as compared to under $10 billion USD annually for box office grosses.
However, the business has been in decline for most of the year, hitting a 5 to 10 percent decline.
Additionally, the biggest physical rental chains in the market have hit some speed bumps as of late.
Blockbuster
has hit a state of turmoil recently and
Movie Gallery
has been in such financial trouble that it was forced to close over 500 stores yesterday. The next-gen format war as well is in complete uncertainty, especially after
Paramount
threw its support solely behind
HD DVD
. Afterdawn readers know however that HD sales still pale in comparison to standard def totals.
And so, with that being said, the big question remains as to whether the strong box office return will lead to strong DVD sales and rentals in the fourth quarter and busy holiday season.

"That's the big question,"
concedes Paramount homevid topper Kelley Avery, who believes the industry will end slightly up by year-end.


"The good news is we're coming off a record summer,"
Avery says.
"And we do know that hits bring people into stores."
Fox Home Video general manager of North America Simon Swart is more confident, predicting
"the best fourth quarter business the business has ever seen. The bottom line is, the more studio movies do better, the better it is for the industry."
To date, there have been signs that Mr. Swart may be right. DVD box sets of TV shows have sold remarkably well with more sets still set to hit shelves.


"We have a fabulous slate coming off a record summer,"
Universal homevid topper Craig Kornblau says.
"We're going to recover everything and raise it up a little bit more."
"It's crazy busy," says Kornblau, "It's hard not to feel excited right now."

Source:
Variety