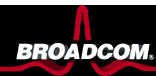 Broadcom
has announced sampling of a world's first for HD; a low power multimedia processor that enables a high definition (HD) video camcorder and playback in cell phones and portable media players. The Broadcom VideoCore III multimedia processor also supports an up to 12 megapixel digital camera and delivers high performance yet ultra-low power 3D graphics for a world-class gaming experience.
HD video, 3D games and high
resolution
12 megapixel pictures can be displayed at top quality on full-sized HD televisions and monitors using an on-chip industry standard
HDMI
interface.
"Mobile handsets with compelling multimedia features are capturing the imagination of consumers and phone developers alike, driving the industry to push the limits of what a handset can do,"
said
Will Strauss
, Principal Analyst from
Forward Concepts
.
Strauss added:
"Enabling HD quality video without draining the battery will provide another leap forward for mobile devices, taking high definition multimedia from novelty to must-have feature."
The
BCM2727
mobile multimedia processor is the first in the industry to support mobile phone HD camcorder functionality by providing
720p
HD video
encode
and
decode
with
H.264
main profile
compression
at low power levels. Consumers will now be able to
capture
video on their cell phones with the same quality used in high definition broadcast television.
"VideoCore III raises the bar for mobile multimedia, and for the first time, enables a high definition mobile user experience,"
said
Mark Casey
, Vice President and General Manager of Broadcom's Mobile Multimedia line of business.
"The BCM2727 delivers a 'triple-play' of technology combining HD camcorder with professional quality camera and next generation graphics, all at extremely low power."
Source:
Press Release