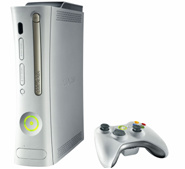 Lite-ON IT
has reportedly gotten more orders from
Microsoft Corp.
for
DVD-ROM
drives used in the
Xbox 360
games console. In response, the company has given top priority to Microsoft, allocating its total production capacity for the optical disc reader drives, according to sources from the ODD components industry in Taiwan. Lite-ON's policy is to not comment on any reports about its orders.
Following tremendous sales performances for the mega-popular
Halo 3
title, which pushed the Xbox 360 console sales significantly in its launch week, Microsoft is now focusing on promoting its games console for the peak holiday season, leading to a surge in
OEM
orders.
Lite-ON has allocated production capacity to output one million Xbox 360 DVD-ROM drives a month. The company is the third OEM maker of DVD-ROM drives for the Xbox 360, having started shipments in June-July, initially with a volume of 300k - 500k per month. Shipments in September were close to 1 million drives.
Source:
DigiTimes