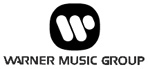 Madonna
has become the latest and biggest artist to leave the record industry when she signed a $120 million USD record deal with the concert promoter
Live Nation
.
With the deal, Live Nation gains the exclusive rights to three new studio albums, as well as all merchandise, tours and licensing of the Madonna name.
The news follows the announcements of
Nine Inch Nails
, Oasis and
Jamiroqui
to sell its music directly to the public, leaving the record labels completely out of the picture. Radiohead recently did something similar by deciding to sell its albums digitally while allowing the fan to decide how much they want to pay for it.
The contract is for 10 years, by which point Madonna will be almost 60.
Warner
, who was outbid by Live Nation, wont lose Madonna completely however. She still owes the label one more album and Warner still has the rights for a greatest hits
CD
. Additionally, Warner gets to keep the rights to songs produced by Madonna while she was with Warner.
Although Madonna's best days as an artist are arguably behind her, many see the recent announcements as the beginning of the end for the record labels. Perhaps they will understand that the artists deserve more of the revenue then is currently given but seeing how long it took the labels to respond to digital music, that is doubtful.
Source:
BetaNews