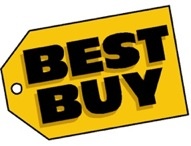 As of the beginning of this month
Best Buy
, the largest electronics retailer in the United States no longer sells analog televisions. The move comes as retailers, and hopefully consumers, prepare for the end to analog broadcasts in February of 2009. The chain does plan to carry
DTV
converter boxes that some consumers will be receiving government vouchers for.
"We are committed to helping people understand the digital television transition, and exiting the analog video business is one way we can help avoid confusion,"
said Mike Vitelli,
Best Buy
's electronics senior VP.
"Customers can now be sure that any television they purchase at Best Buy will be fully compliant with the digital television transition. And for customers who aren't in the market for a new television, we can help you find the best solution to meet your needs."
This may be the smoothest part of the U.S. analog to digital cutover. Over the last few months there have been Congressional hearings and General Accounting Office reports criticizing the FCC's inaction in educating consumers regarding the upcoming switch. There's even been a mandate from the FCC requiring cable television providers to continue providing analog signals until 2012.
In fact, just about the only thing that hasn't happened already is the FCC doing their job and taking care of the public. Fortunately, if consumers ever find out about the upcoming DTV transition, they can be assured that retailers like
Best Buy
will be ready to sell them a solution.
Sources:
Cnet News
This Week In Consumer Electronics