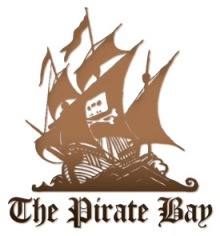 In an update to our article
here
, where it was reported that
The Pirate Bay
had somehow gotten the rights to the domain name
IFPI.com
, it seems the
IFPI
will now be preparing a lawsuit to get the domain back.
According to an IFPI spokesperson,
"IFPI's website www.ifpi.org continues to operate as normal. The web site www.ifpi.com was acquired by a cyber-squatter who appears to have passed it on to an associate of The Pirate Bay,"
she said.
"IFPI has already taken legal action to get the domain returned. We have filed a complaint at the World Intellectual Property Organisation (WIPO) under the dispute resolution procedure. This procedure is designed for classic cyber-squatting cases such as this which involve the use of a URL in bad faith."
The WIPO has indeed made new legislature pertaining to "cybersquatting" with rules that include that the domain cannot be used to "cause confusion with the complainant's mark" or be used to profit off the complainant's good name.
One of the admin team at TBP feels they have a strong chance of winning however.


"We have not done anything illegal or even immoral,"
he said.
"I can't see why we shouldn't be able to keep the domain name. We're not going to bash IFPI on it, we're going to host our own IFPI on it,"
he added.
More updates when they become available.
Source:
Arstechnica