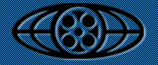 The Motion Picture Association of America, along with an assortment of Japanese business organizations announced support for changes to Japan's copyright law making unauthorized downloading of copyrighted content illegal.
MPAA representative Bob Pisano said in a keynote speech,
"We need to take our case both to young people and to older citizens, individuals who should appreciate even more profoundly the relationship between the unlawful reproduction of legal products and the loss of honest jobs, income and tax revenues that are critical to building a better society."
In addition to legislation, Pisano stressed the importance of youth education in combatting piracy. He called Tokyo "the ideal venue for a discussion of how young people view intellectual property rights, and how those views affect the future of the motion picture and other creative industries."
Finally he noted the need for different copyright interests to work together, saying
"Our collective goal must be to devise and execute strategies for attacking intellectual property theft from all points on the compass."
Source:
Variety