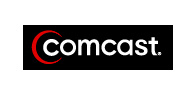 As expected, recent reports about
Comcast
's practice of discriminating against BitTorrent uploads have breathed new life into the Net Neutrality debate. On Friday U.S. Senators Byron Dorgan of North Dakota and Olympia Snowe of Maine called for hearings to discuss the companies' "power to discriminate against content."
The pair sent Senator Daniel Inouye, chairman of the Commerce, Science, and Transportation committee, a letter saying
"The phone and cable companies have previously stated that they would never use their market power to operate as content gatekeepers and have called efforts to put rules in place to protect consumers 'a solution in search of a problem.'"
Comcast
has recently admitted to
"delaying"
file uploads, supposedly in order to ensure high speeds for other customers' surfing, however tests performed by the
Associated Press
and Electronic Frontier Foundation found that uploads routinely failed as a result of
Comcast
's network management.
Just a few months ago the issue of Net Neutrality was essentially dead in terms of possible legislation. The publicity sparked by
Comcast
's filtering, and especially from their non-denials, in which they only said they weren't blocking applications, which is true since they're only delaying content.
In recent months the amount of content users may want to download or stream has increased greatly, while ISP concerns about bandwidth availability for all customers have led to the sort of behavior
Comcast
is engaging in. While it's understandable that cable companies want to provide service to as many households as possible, broadband internet is commonly marketed for its usefulness in downloading or streaming video and audio. At some point what customers can or can't do with that service needs to be clear and fair for the price.
Source:
Associated Press